Calls for outback travelers in new city site talks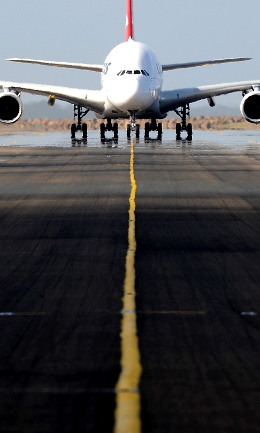 Rural and regional residents of New South Wales could be cut off by reduced access to airports, prompting calls to ensure outback flights can keep a place in Sydney terminals.
Council representative body Local Government NSW (LGNSW) says the Sydney Airport Corporation has repeatedly tried to restrict the access of regional airlines, shunting them off key arrival and departure slots, departure gates, and lounge and maintenance facilities.
This is despite protection measures put in place specifically to ensure the rights of regional flights during the airport's privatisation process.
With the reasonable likelihood that a second Sydney airport will be announced soon, LGNSW president Cr Keith Rhoades wants to make sure remote residents are not burdened with even more travel time.
"We are extremely concerned that regional airlines will be forced out of Kingsford Smith Airport and have written to all Federal and State rural and regional Members of Parliament calling on their support for access to be maintained," Cr Rhoades said.
"Sydney Airport access decisions should not be based solely on economics. To reduce this debate down to dollars and cents is a slap in the face of the millions of people that live in country NSW.
"Many regional and rural residents travel to Sydney for educational purposes, health and medical services that are dwindling or are no longer available in their communities, and for essential business which support the local economies of townships across the state," he said.
Cr Rhoades, from Coffs Harbour, says the freeing up of space by building a second airport is an opportunity to show NSW resident outside of Sydney that the capital is not all that counts.
"Many rural and regional commuters already have to travel long distances to get to airports in their region. It's unreasonable and impractical to expect them to disembark at facilities which would require further travel time.
"Local Government NSW, our members and the communities they represent will not accept the backhanded solution of forcing regional airlines to land at other airport facilities like Bankstown, Newcastle, Canberra or the prospective second airport in Sydney," he said.
There are benefits for Sydneysiders too.
"Ensuring a viable, competitive and accessible regional aviation sector also provides Sydney-based professionals, businesses and investors with responsibilities and interests in rural and regional NSW with efficient and readily available flight services."
LGNSW's submission to the Legislative Council of NSW State Development Committee regional Aviation Services Inquiry is accessible here.