Canavan defends NAIF spend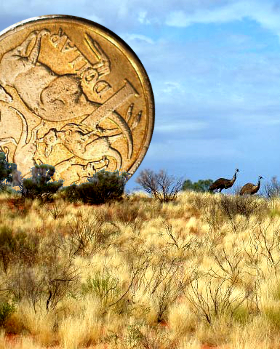 Changes could be on the way for the fund designed to turn northern Australia into an economic powerhouse.
A committee reviewing the $5 billion Northern Australia Infrastructure Facility (NAIF) found its oversight is "severely inadequate".
The Labor and Greens-heavy committee called on the finance minister to take more responsibility for administering the NAIF.
It said NAIF needs more transparency to reveal potential conflicts of interests over investment decisions. Concerns had been raised about NAIF board members' links to the mining industry.
Industry minister Matt Canavan, whose portfolio includes the NAIF, says it is largely working as it should.
"I will obviously consider the Senate inquiry's recommendations, however the NAIF Act was passed by Labor and the LNP in a bipartisan way, with the government arrangements which are in place," he said.
"I do think they are working well – it would be pretty hard to accuse the NAIF of not engaging in due diligence through their process – they have been incredibly diligent.
"And, under the NAIF act, I can't direct the NAIF to do anything – all the power the minister has is to reject proposals which are inconsistent with government policy or the national interest and, even in that case, I have to make a public report to be tabled to the parliament explaining my reasons for it.
"I think their independence is enshrined in the act. That was something which was looked at closely when the NAIF Act passed only a couple of years ago and we have a review of the NAIF coming later this year – and obviously all of those things will be looked at."
Labor MP Jason Clare said the fund had so far only "delivered $3 million out of the $5 billion fund – or 0.068 per cent".
"In the NAIF's 2017-18 corporate report, it promised to invest between $300m and $1bn by June 30 this year," he said.
"But, as of last weekend, it had only delivered $3 million."
Mr Canavan said more is coming.
"More than $130 millon has now been allocated of course, payments will only be made on milestones, according to the project's timetable," he said.
"The money doesn't go all out straight away, that would be a waste of the commonwealth's money. But we are seeing increased activity. I have publicly said the government was not happy with the speed of the process in its first year-and-a-half and that is why we commissioned a review and made some changes to try and accelerate that, early this year, I think that is bearing fruit and that is positive for northern Australia."