CCC clears council claims

Print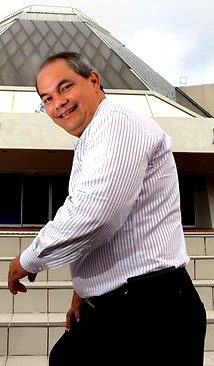 The Gold Coast City Council and Mayor Tom Tate have been cleared of several corruption allegations.
Queensland's Crime and Corruption Commission (CCC) has released a statement saying it found no evidence of corruption involving the council and its high-profile Mayor relating to decisions over council assets and a Surfers Paradise development.
Cr Tate, some councillors and the city's chief executive, Dale Dickson, were accused of conflicts of interest and corruption over the proposed high-rise Waterglow development at Surfers Paradise, the sale of the council-owned Bruce Bishop car park at Surfers Paradise, and the sale of land at Remembrance Drive, also at Surfers Paradise.
The Save Surfers Paradise group, which includes local business leaders and lawyers, complained to the CCC in an attempt to block the sale of the city car park.
Cr Tate was accused of not fully disclosing his material personal interest in the proposed 56-storey Waterglow development when the plan went before the council in 2013.
The CCC did identify some issues with the conduct of an unnamed council employee.
"Some matters involving a council employee identified during the investigation of the Waterglow development, that did not meet the threshold of corrupt conduct, have been referred to the GCCC for possible disciplinary action," it said.
The Gold Coast City Council was cleared of corruption over the decision to lease council-owned land at Bundall to the Gold Coast Turf Club.