CCC reports on local voting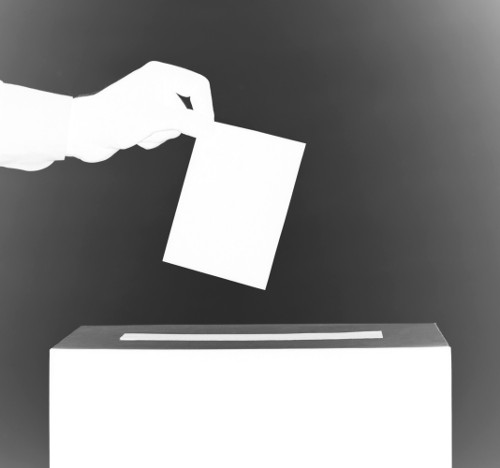 A new report has described local government as "a hot bed for perceived corruption".
Queensland's Crime and Corruption Commission (CCC) has issued a report examining 2016 local government elections, in which it describes the public perception of councils as "on the nose".
The Operation Belcarra report made 31 recommendations to the State Government to clean up local government elections.
Local government is "certainly at the very least a hotbed for perceived corruption and that happens when you have a lack of transparency," CCC chair Alan MacSporran said.
"Their perception [the public] is, and I think correctly, there must be something wrong here — and that's why it's sought to be covered up.
"The public is right on the money, frankly."
The CCC said failed Gold Coast mayoral candidate Penny Toland should be prosecuted for allegedly failing to declare more than $30,000 in donations and gifts from a union.
The CCC alleges Ms Toland received $38,241 worth of advertising and T-shirts made by the CFMEU, but failed to add them to a disclosure return to the ECQ.
Gold Coast Mayor Tom Tate will reportedly not be pursued, despite the watchdog finding he failed to run a dedicated campaign bank account.
The CCC said the "systemic nature of this issue" in the 2016 Gold Coast election, and the fact that the 12-month timeframe a prosecution would need had passed, meant the bank issue would not be prosecuted.
Moreton Bay Mayor Allan Sutherland managed to avoid prosecution for paying for joint how-to-vote cards for himself.
The CCC said it would not prosecute because the how-to-vote cards were approved by the Electoral Commission Queensland (ECQ), and the widespread conduct had not been censured before.
The corruption watchdog wants developer donations to be banned, and for an expenditure cap to be set for local government elections.
It also says that expenditure to be declared within seven days.
The CCC suggested these measures could be extended to the state level too.
The CCC highlighted deficiencies in how the ECQ operates and recommended broadening its role.
Premier Annastacia Palaszczuk said reforms would be set up soon.
"I will not make rules for local councils that I am not prepared to follow myself, so any changes we make will apply to state, as well as local government," Ms Palaszczuk said in a statement.