City dumps recycling

Print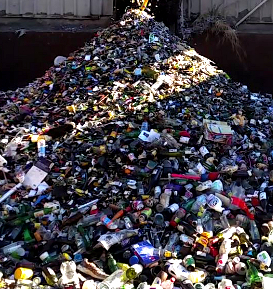 Ipswich City Council is scrapping its recycling service and will simply dump the waste instead.
The city says China's ban on imports of recyclables and the high level of incorrect rubbish in yellow bins is making the service too expensive.
Mayor Andrew Antoniolli expects almost all councils to suffer similarly soon.
"While it is fair to say the national recycling system broke down sooner than we expected, Ipswich has been looking to the future," he said in a statement.
"I have spoken personally to [Queensland Environment Minister Leeanne Enoch] on this issue, and made it clear that we've been backed into a corner on recycling."
Recycling contractors reportedly told the council their bills would increase by $2 million a year to continue recycling.
The mayor said this would have led to a rate rise of up to 2 per cent.
Ms Enoch said it is a disappointing decision.
"The Newman government's decision to repeal the waste levy in 2012 robbed Queensland of the opportunity to secure investment and growth for our state's waste and recycling industry," she said in a statement.
"Councils are stuck without an opportunity to recycle this waste, which is a terrible outcome for the environment.
"Our Government is in discussions with other Australian states and territories about China's ban on importing recycled material.
"China's decision is a national issue for our waste and recycling industry and the Federal Government needs to show leadership to deliver a national solution."
The decision comes just days after a major waste industry lobby called for reforms that would see Australia deal with its own recycling.