City of Casey sacked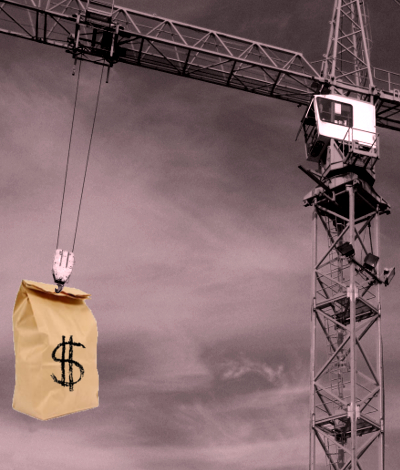 Melbourne's scandal-plagued Casey council has been sacked.
Legislation dismissing the council cleared state parliament in a matter of hours this week.
Interim administrators will now be appointed in response to "significant governance failures" at the council.
It comes after Victoria's Independent Broad-based Anti-Corruption Commission (IBAC) looked into allegations of corrupt conduct involving City of Casey councillors and property developers.
The council area is Victoria's most populous municipality, including the fast-growing suburbs of Berwick, Cranbourne and Narre Warren.
It is a hotbed of land deals and new developments.
IBAC investigators were looking at allegations that councillors accepted undeclared payments, gifts and other benefits in exchange for favourable outcomes.
Property developer John Woodman was among those who gave evidence, saying he and his companies donated to several Labor MPs and the Liberal Party ahead of the 2018 election.
Experienced board director Laurinda Gardner was brought in to monitor the council, and it was she who recommended the sacking.
She uncovered numerous allegations of bullying, intimidation and other inappropriate conduct among councillors, which she said went unchecked due to a culture of fear, conflict and the likelihood of further intimidation.
She said councillors failed to fully understand the causes of their governance failings or show a willingness to improve.
Victorian Local Government Minister Adem Somyurek said it is possible that some councillors were doing the right thing, but have now been swept up in the sacking.
Two councillors, Timothy Jackson and Rex Flannery, resigned from the council on Friday, before the sacking.
Another Casey councillor, Sam Aziz, resigned from the Liberal Party over the weekend, citing ongoing "harassment and ill-informed commentary"
City of Casey Mayor Susan Serey said she is disappointed.
"Councillors have done everything possible to remain a high performing council that continues to make decisions in the interests of our communities," she said in a statement.
The government says it would prefer residents do not vote until the next council elections in 2024, though the Liberal opposition and Greens called for elections to be held sooner.
Mr Somyurek said residents may be allowed to engage in their own democracy once more, if the administrators find it appropriate.