Clarity concern could see Vincent leave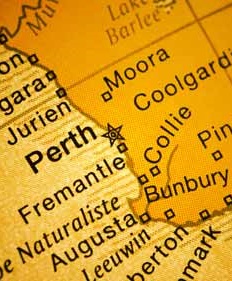 Western Australia's City of Vincent may leave the state's local government association, saying it is "out of touch" with ratepayers.
Vincent Mayor John Carey has opened fire on the Western Australian Local Government Association (WALGA), after attempts to enhance accountability and transparency were voted down.
The WA Government failed in a bid last year to enforce mandatory transparency training in the wake of Perth Lord Mayor Lisa Scaffidi's travel rort scandal.
This week, Cr Carey put a motion to the Vincent council for the city to report on the "pros and cons" of being a member of WALGA.
"It's become clear the values of the City of Vincent and WALGA are quite far apart," he said.
"WALGA says it's the same old debate. Yes it is, but we will continue to advocate for accountability and transparency in local government.
"We also need to look at if there is any financial benefits for our ratepayers to remain a member of WALGA.
"WALGA will be brought kicking and screaming into the 21st century if it does not embrace public sector change.
"We are not subjected to the same scrutiny as state and federal politicians and we don't have a formal opposition.
"We will not be silenced on transparency and accountability.
"We had a particular mayor recently who said she had learnt a lot about governance. If we have a mayor who doesn't understand the rules and codes of conduct under the Local Government Act, then maybe we do need training for local government," he said, alluding to the Lord Mayor.
WALGA President Lynne Craigie has told News Corp reporters that she would be "disappointed" if any councils chose to leave.
"There are a number of systems and processes in place to ensure that transparency and best practice occur throughout local government," she said.
"The Minister for Local Government has asked WALGA to work with the Department of Local Government and Communities to review the current legislation and guidelines and we will be consulting with our members on any proposed changes.
"WALGA supports maintaining transparency across the local government sector including the recently proposed online register for elected member gifts."
But she added that WALGA would not support the push to make transparency training compulsory.
"The importance of improved and increased training is something that WALGA highlighted to the government as an outcome of the WALGA Systemic Sustainability Study. But, we stopped short of endorsing compulsory training in the belief that it was undemocratic to place educational prerequisites on a person's right to represent their community unless that was to be the standard for all spheres of government," she said.