Committee ignores Taylor's claims

Print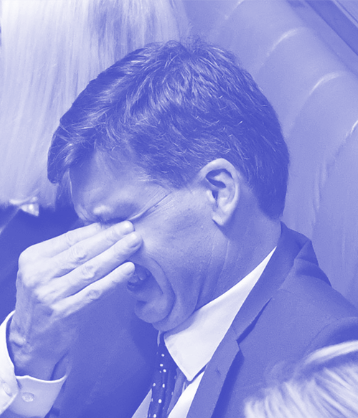 A powerful parliamentary committee will not look at Energy Minister Angus Taylor's use of fake documents to criticise Sydney's mayor.
Mr Taylor was accused of misleading parliament last year when he claimed that a document he quoted from was "drawn directly from the city of Sydney's website".
At the time, Mr Taylor had been blasting the City of Sydney over its travel spending. However, he relied on grossly inflated figures of the council's expenditure on travel.
He was trying to paint the Lord Mayor as a hypocrite for declaring a climate emergency while also travelling extensively. He falsely cited travel spending of more than $15 million, when the council had actually spent about $6,000.
Manager of opposition business Tony Burke asked Speaker Tony Smith to consider referring the matter to the powerful privileges committee.
Mr Burke pointed to six statements Mr Taylor made to parliament, claiming to have obtained travel figures from the City of Sydney's website.
This week, Mr Smith decided there is not enough evidence to show Mr Taylor had misled parliament.
"I understand this matter is surrounded by differing views," he told parliament.
"However, the matter of misleading the House is a very serious one and, rightly, there should be prima facie evidence that the House has been misled, and that the misleading has been deliberate."
The investigation by NSW police into the fake travel figures was also referred to the Australian Federal Police. Reports on Sky News suggest the AFP has found "no grounds" to proceed with an inquiry.
It has been alleged that Mr Taylor's staffer Josh Manuatu was behind the doctored documents.
Mr Manuatu's name appeared in 2014 reports alleging he and then-employment minister Eric Abetz urged a federal department to "massage" jobs figures to make them more favourable.
Mr Manuatu is currently working with the ACT Liberals in preparation for a territory election.