Cost-shifting increases in NSW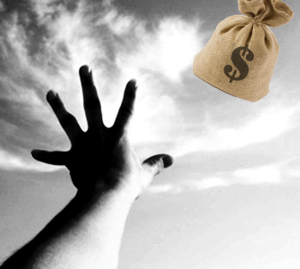 NSW councils have slammed perceived cost-shifting.
Councils say ratepayers are being forced to pick up the tab for local infrastructure and services to the tune of $820 million each year – about the same amount the NSW Government plans to splash out to rebuild a single sports stadium in Sydney.
"Cost shifting is one of the most significant problems faced by council in NSW and our research shows it is increasing at an accelerated rate," Local Government NSW President Linda Scott said.
"This trend is being driven largely by State Government policies, and it is eating into council revenue by up to 17 per cent each year."
Cost shifting occurs when state and federal governments force councils to assume responsibility for infrastructure, services and regulatory functions without providing sufficient supporting funding.
The practice has imposed a cumulative total burden of $6.2 billion over a 10-year period.
Cr Scott said the hardest-hit regional and rural councils in NSW included:
Cessnock City Council (16 per cent of income)
Maitland City Council (16 per cent of income)
Shellharbour City Council (12 per cent of income)
Wollongong City Council (11 per cent of income)
Dungog Shire Council (9.5 per cent of income)
Inverell Shire Council (7 per cent of income)
Muswellbrook Shire Council (6 per cent of income)
"One of the most appalling examples of cost shifting is the NSW Government's waste levy, which increased councils' costs by 44% over a two-year period," she said.
"Last year, the NSW Government collected a total of $727 million in waste levies from councils, business and individuals. $300 million is collected from councils alone, and of this just 18% is returned to local government to actually manage waste.
"Where has the rest gone? Treasurer Dominic Perrottet boasts of a budget surplus, but he's a little less forthcoming about the fact that some of that surplus is only possible because the State Government shoves an ever-increasing amount of costs downstream to local government.
"It's common for the Government to make a big splash about one-off funding for local infrastructure, but then the council has to absorb the cost of maintaining that infrastructure for years to come."
Cr Scott said the latest research identified other big-ticket cost-shifts as including the shortfall in public library funding; pensioner rate rebates; and the cost of managing other regulatory burdens such as the operation of Independent Hearing Assessment Panels, enforcement of companion animal regulations, and the management of contaminated land, noxious weed and flood controls.
"Cost shifting is increasingly undermining the financial stability of local government and its ability to deliver the services and infrastructure communities need.
"Quality government regulation can, and should, lift up local communities and support economies; not deplete them - and this is why we are calling on the NSW and Australian Government to put an end to cost shifting".