Council building money maintained, Truss says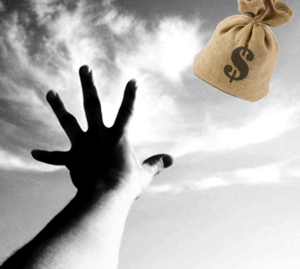 The Minister for Regional Development has rubbished claims about cuts to the Financial Assistance Grant programme.
Regional Development Minister Warren Truss says that despite claims by the Shadow Minister for Regional Development and Local Government Julie Collins, councils are $30 million better off this year than they were last year.
But Mr Truss admitted that spending was lower.
"The Government has temporarily paused the rate of increase in payments of the Financial Assistance Grants programme for three years," he said.
"We will provide $9.3 billion via these grants to local governments through to 2017/2018 - importantly, with no strings attached so councils can spend it entirely on local priorities determined by them.
"The three-year freeze on indexation is more than offset by increases in other Australian Government funding available to councils," he said.
Truss said the reduced funding will be covered by;
An extra $200 million for the Road Black Spots programme—totalling $500 million
$2.1 billion for the Roads to Recovery programme—including a double $350 million payment in 2015–16
The new $300 million Bridges Renewal Programme
An expanded $200 million Heavy Vehicle Safety and Productivity Programme
$300 million Community Development Grants for projects in local communities
The new $1 billion National Stronger Regions Fund for priority local infrastructure
"In reality, regional and metropolitan councils are winners from our commitment to build the safer and more efficient infrastructure Australian needs today and set us up for generations to come," Mr Truss said.
"In addition, Councils have saved tens of millions of dollars from the Coalition Government's abolition of the carbon tax. Road building, street lighting, garbage collection and disposal, building and facility and other costs have all been reduced.
"The Shadow Minister's so-called analysis of council funding is based on flawed assumptions.
"For example, it is not possible to determine the change in allocation for an individual council in the forward years because grants are determined annually by state-based Local Government Grants Commissions according to their assessment of local needs. The Shadow Minister should have known that.
"The funding received by 31 of the 50 councils cited in the Shadow Minister's 'analysis' actually increased from 2013–14 to 2014–15."