Council corruption claims laid out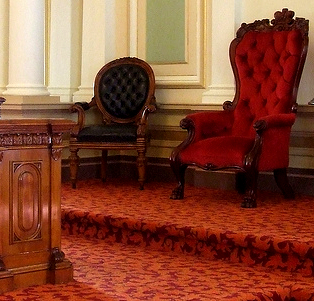 The Member for Cairns, Rob Pyne, is taking action on claims of wrongdoing at a number of far north Queensland councils, particularly Tablelands Regional Council.
Mr Pyne has tabled documents in State Parliament alleging corruption in awarding tenders, undisclosed conflicts of interest and intimidating conduct are going unchecked.
The documents were written by Tablelands residents Lyn O'Connor and Jason Ward, and contain allegations of corrupt conduct by Tablelands mayor Rosa Lee Long and fellow councillors.
Tablelands Regional Council chief executive Ian Church has told reporters that the allegations were the work of "two disgruntled residents".
Cr Lee Long, a former member of the One Nation party, said Mr Pyne had said nothing to her or the council.
"Tabling this information which is labelled as confidential into a public arena without seeking any information from those accused is a blatant disregard of honest, open and accountable governance," she said.
"The proper process for lodging a complaint regarding local government is through the local council, the Department of Infrastructure, Local Government and Planning or the Queensland Ombudsman.
"We will not be providing any further comment until we have had an opportunity to review the documentation in detail and seek legal advice."
A spokesperson for the Services Union – which represents council workers – says it supports the call for an inquiry.
"On the face of it some of them are very serious, and given the serious nature and the volume of them, we agree with Mr Pyne that an inquiry is probably the best way to go from this point," Neil Henderson from the Services Union said.
He was particularly concerned about the claims of bullying and intimidatory behaviour.
"Local government employees do not have access to a dedicated bullying jurisdiction, like most Australian workers have under the Fair Work Act," Mr Henderson said.
"This is a major deficiency under the current Industrial Relations Act and we are currently considering this issue among others in the review of that act which the Palaszczuk government has initiated."