Council sorry for felling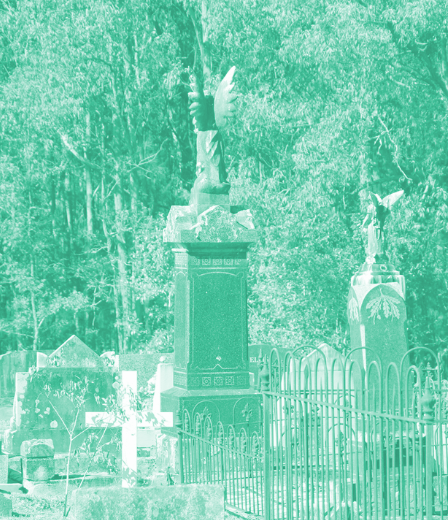 A council has apologised for vandalising its own cemetery.
MidCoast Council in NSW was attempting to respond to safety risks by laying down 59 aging and broken headstones at the Bight Cemetery.
After fierce community backlash, the Council now says only 12 were enough of a safety risk to have been laid down.
"We are deeply apologetic for the angst and hurt that the community has experienced as a result of the implementation of the monument risk assessment program," MidCoast Council spokesman Paul De Szell has told reporters.
"We have taken down far more headstones than were deemed at risk or should have been taken down.
"The issue in this particular instance is on the grounds that the practical implementation has gone completely and horribly wrong… so we are more than happy to fix and correct the mistake that we've made."
Mr De Szell said headstones are ultimately the responsibility of the family, but the Council had to undertake the program in the name of public safety.
The 12 remaining headstones will remain laid down, leaving the families to fix them.
"It's the family's responsibility to correct and repair those monuments that are laid down or an alternative that they can leave them laid down, it's a matter for the family," Mr De Szell said.
"We are responsible for public safety but again we don't own them."
MidCoast Council has launched an internal investigation to find out how it got its own policy so wrong.
"The program itself never intended and was never ever designed to have the outcome that it's had at Bight Cemetery," the spokesperson said.
"When a monument is laid down on an individual basis very rarely is there an outcry… in this particular instance we've converted the sporadic activity in our cemeteries to a formalised program, and in this case there should have been 12 monuments laid down."
He said the Council will review the policy too.
"There's a brand new Australian standard in relation to construction of monuments and memorials," Mr De Szell said.
"There are lots of policies and procedures both from within Australia but also overseas where many municipalities have issues with older, ageing and unstable monuments within their spaces.
"We'll take on some expert advice and then we'll see what we can come up with moving forward."