Council stuck spraying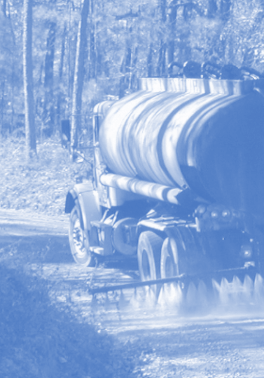 A regional New South Wales council is spraying up to 100,000 litres of water onto roads each day.
The Upper Hunter Shire Council is using the water to keep drivers safe on its 954 kilometres of gravel roads.
The program will cost about $2.4 million this financial year, or around $10,000 each weekday.
With water scarce, some residents have questioned the priorities of their council.
Hundreds of people in the shire's north are on level 6 water restrictions, while the council uses between 40,000 and 100,000 litres from Glenbawn Dam on roads each weekday.
The council says it has tried to use water from nearby rivers and creeks, but this is becoming increasingly difficult with the drought.
Recycled water is being saved for local golf courses, racecourses and sporting fields — meaning Glenbawn Dam is the only option.
"Obviously we're trying to be waterwise and use the water the most efficient way we can to try to minimise the amount that we take," director of infrastructure services Nick Havyatt said.
"With the drier weather, [the unsealed roads] are falling apart quicker … it's taking longer to get them repaired and costing more."
Mayor Wayne Bedggood said the council has maintenance works stacking up.
"[We're] carting in between 40,000 to 100,000 litres of water to do that road maintenance, and that may or may not get somewhere between a kilometre to three kilometres of road graded," he said.
"We are struggling with keeping up, especially with our unsealed gravel roads. I know it's frustrating … I know the roads are in awful condition."
But sealing the roads is unlikely.
"It is a very, very expensive option," said Cr Bedggood.
"He's very sympathetic to it and he's doing all he can to try to free up funds and have a look at how we might address this.
"The only real solution is more funding.
"The trouble is that the longer this weather goes on, and the further behind we get, the harder it is to catch up.
"There's a massive deficit, and even with all of our crews out there working, and we're even outsourcing and getting contractors in, we're still not keeping up at this stage."