Councillor's conduct slammed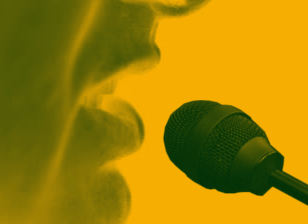 The South Australian Ombudsman has revealed several cases of misconduct by former Burnside councillor Lance Bagster.
Ombudsman Wayne Lines launched the investigation on request from the state's Independent Commission Against Corruption (ICAC), and found Mr Bagster had bullied fellow councillors and council staff, and leaked a confidential document to a member of the public.
Mr Lines found Mr Bagster taunted Mayor David Parkin, compared him to "the architects of the Holocaust", and repeatedly acted in a way contrary to law.
"Cr Bagster has sought to characterise his conduct as being in the greater interests of ratepayers," Mr Lines wrote in his report.
"He is wrong. His behaviour has been entirely self-centred and counterproductive to the council's efficient discharge of its functions.
"Cr Bagster's position as an elected member of the council is no longer tenable. Even he must surely recognise this."
But Mr Bagster is set to run in November's council elections on a slogan of "outstanding, accountable and fair local government".
Mr Lines' report outlined "escalating, personal attacks" Mr Bagster made on the Mayor, calling him "lazy", "conniving", "immoral and wicked".
In August 2017, Mr Bagster emailed the Mayor, saying: "I am sensitive to the problems associated with being on the wrong side of history — you constantly show me!
"As an example — Hitler, Himmler, Goering, Goebbels, Mengele, etc… all thought themselves to be correct, proper and to be leaving a legacy of the '1,000-year Reich'.
"The Burnside Council hasn't even built a sports stadium or yet forced its employees into brown uniforms. But I am guessing something like that is on your mind."
Mr Lines said it was "hardly necessary to dwell on the offensiveness of that comparison".
"In reviewing the correspondence between the two individuals relating to this period, I am frequently struck by the patience and civility displayed by the Mayor," he said.
Mr Bagster has objected to the ombudsman's conclusions, but resigned from council after the determination was made in September.
The ombudsman recommended Burnside Council ask the District Court to disqualify Mr Bagster from office should he be re-elected.
Mr Lines also recommended the State Government review the Local Government Act and Work Health and Safety Act to tighten the rules around bullying and harassment.
Local Government Minister Stephan Knoll says he will consider the recommendation.