Councils back party pledge

Print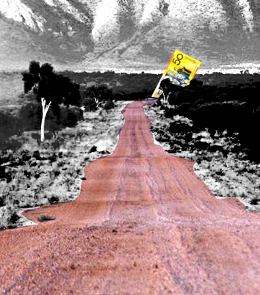 Big local government lobbies have backed Labor's funding pledge.
Labor's Plan for Local Government commits nearly $1 billion in new funding to local government.
This is in addition to $9.5 billion in Financial Assistance Grants, $2 billion in Roads to Recovery funding and $419 million for the Bridges Renewal Program.
In the plan announced this week, Labor said it would match the Government's commitments to Roads to Recovery, Bridges Renewal, community infrastructure, regional telecommunications and Financial Assistance Grants.
"The infrastructure commitments by the ALP will reassure councils that the increases in base level funding for essential programs such as Roads to Recovery and Bridges Renewal announced in the Budget will be met," Australian Local Government Association (ALGA) president David O'Loughlin said.
"This certainty is vital to councils' budgeting processes."
The Plan for Local Government also includes:
$15 million to establish a National Waste Commissioner
$60 million through a National Recycling Fund to encourage innovative waste solutions
$62 million to ensure our coastal communities can adapt and build resilience to climate change
"We have been calling for action on waste and recycling and the reinvestment of 100 per cent of the NSW Waste Levy in a coordinated state-wide recycling and waste management approach and drive a circular economy," Local Government NSW (LGNSW) president Linda Scott said.
"Establishing a new National Waste Commissioner to work with state and local governments to educate the community on waste solutions and work with industry to expand recycling and product stewardship schemes is exactly the kind of support we've been crying out for.
"We welcome today's commitments from Labor and call upon the Liberal/National Coalition to match them."