Councils claim bin money repackaged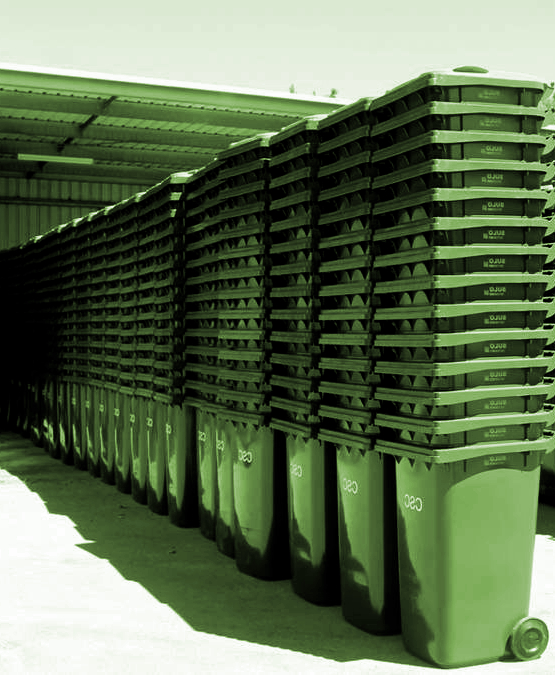 Councils have reacted poorly to NSW's attempt to ease recycling issues.
The NSW Government is providing $9.5 million for better waste recycling projects to counter the effects of China's National Sword policy, which imposes new limits on the standard of recyclable waste brought into the country.
"As China is the largest importer of recyclable products from Australia, this policy threatens NSW's kerbside recycling system and the options for recycled material currently produced in NSW," Environment Minister Gabrielle Upton said.
The funding will be offered in the form of grants – one called the Product Improvement Program ($4.5 million for projects that reduce the amount of unrecyclable material left at the end of the recycling process), another that will provide $5 million to identify new uses for recyclable materials and produce more recycled products.
This includes $2.5 million under the Civil Construction Market Program and $2.5 million under the Circulate Program.
Local Government NSW says it is not new money; it is old money with a new name.
"It looks like Local Government and Environment Minister Gabrielle Upton is having a bit of a recycling crisis of her own," LGNSW President Linda Scott said.
"The Minister's latest announcement boasts that her $9.5 million package will 'blunt the Chinese Sword' – but it's just part of the $47.5 million rescue package she announced back in March.
"And even then the funding was recycled – it was simply diverted from funds already allocated to councils to better manage waste across NSW.
"Councils had already been granted that funding under the Waste Less Recycle More Program, and had factored it into their existing recycling and waste management budgets.
"But what is really disappointing is that the money was contributed by councils to the NSW Government as part of the waste levy.
"The NSW Government collected $659 million in waste levies in 2016/17, yet only 18 per cent of the waste levies paid by local government were returned to local government.
"It's even more disappointing when you look at the record NSW surplus, and the Government's decision to spend billions of dollars on sporting stadiums in Sydney."
China's National Sword Policy applies to the importation of recycling materials from Australia and all other countries. It applies a strict contamination rate on recyclables, which requires a more detailed and expensive sorting process than that used by most recycling companies in Australia.
Cr Scott said councils are already moving to create a circular economy where waste becomes the input for new products, and consumers choose to buy products that have recycled content, for a more sustainable future.