Councils come to green agreement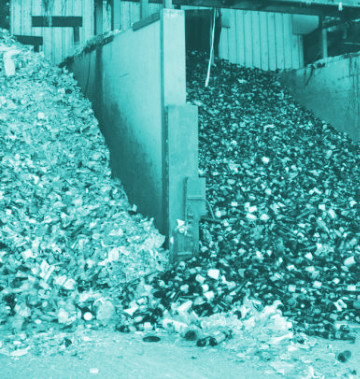 A coalition of Sydney councils has pledged to recycle 45 million glass bottles and buy more recycled material.
The Southern Sydney Regional Organisation of Councils (SSROC) has signed an agreement to work together to buy more recycled material, such as repurposed glass to use as alternative road making material, as part of efforts to support the recycling industry.
The 11 member councils of SSROC are: Bayside, Burwood, Canada Bay, Canterbury Bankstown, City of Sydney, Georges River, Inner West, Randwick, Sutherland, Waverley, and Woollahra.
Local Government NSW (LGNSW) has celebrated the move, saying it shows councils are leading the charge in creating a circular economy.
"With export bans on waste material quickly approaching and stockpiles of recycled resources growing in NSW, it is critical to improve waste management practices and boost markets for recyclable materials," LGNSW president Cr Linda Scott said.
"The commitment of these inner-city councils is a glowing example of how local government can lead the charge in creating a circular economy – an economic system that eliminates waste through continual use and recycling of resources.
"We need to develop an economy where waste is seen as a product, not a problem."
Minister for Environment Matt Kean praised the commitment from the SSROC.
"We need all levels of Government and industry working together and embracing initiatives like this, to tackle waste in NSW," he said.
"The NSW Government is releasing a comprehensive plastics plan at the end of the year to holistically address plastic waste and pollution entering our environment. We look forward to working closely with councils and industry so that together we safeguard the future of NSW."
Councils will first focus on introducing more recycled content in road-making materials, including glass and reclaimed asphalt pavement (RAP). SSROC demand for recycled glass in civil works is approximately 10,000 tonnes per year.
The next phase of this project will investigate applications for a range of other recycled materials, such as plastic, tyre crumb, and textiles.