Councils laud new money for Melbourne

Print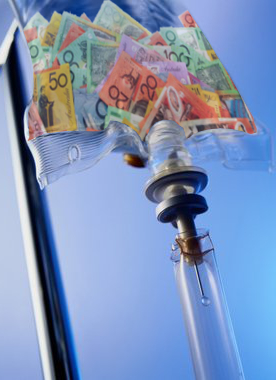 The Victorian Local Governance Association (VLGA) today has welcomed a big boost in the state's budget papers.
The Andrews Government says it will enhance local infrastructure through its new Growing Suburbs Fund.
VLGA president Sebastian Klein claims the State Budget has well and truly hit the mark, especially with the investment in community infrastructure in Melbourne's fastest growing suburbs was a welcomed inclusion in the Budget.
"The Andrews Government today has delivered big wins to local communities right across Victoria," Cr Klein said.
"The VLGA welcomes State Government investment in Melbourne's interface councils which is long overdue. These funds are important to ensure local infrastructure keeps pace with development.
"The State Government has provided a significant commitment to jobs, infrastructure and transport, education and regional communities; all of which means big wins for locals.
"We now want to see the State Government come to the table and have the discussion with councils about how these investments will be rolled out and delivered into the future.
"One thing missing from today's Budget is a specific investment in regional and rural councils. With the introduction of rate capping, the VLGA is concerned for community services and infrastructure investment in regional and rural areas.
The VLGA will seek further information from the Minister for Local Government around the State Government's Local Government Finance and Accounting Support Team.
"It's important that new initiatives genuinely add value to the local government sector and we will be seeking clarity from the State Government on its intent around this matter going forward."