Councils rally for funding fight

Print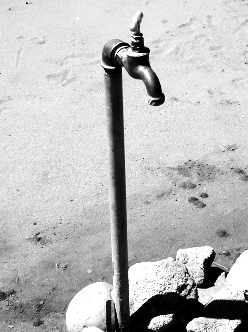 Remote WA councils are gearing up for a legal fight with the Federal Government over drought funding.
Prime Minister Scott Morrison and Drought Minister David Littleproud recently announced that 52 new councils will be able to apply for the Drought Communities Program, which gives councils grants of up to $1 million for relevant projects.
The Morrison Government has been accused of using the fund for political purposes.
With the announcement last week, 35 WA councils were included on this list. However, none are from the rangelands region, which has experienced its driest weather in up to a century.
Mr Littleproud visited the southern rangelands in November last year and promised to look at changing some drought assistance criteria to help.
The large tourist town of Busselton is now on the list — even though the ABS says it only has 4.8 per cent of people employed in agriculture in 2016.
Albany is now eligible too, despite only 6.8 per cent of the workforce working in agriculture.
A group of councils from the goldfields and Murchison region have formed a committee to fight the Federal Government decision.
Other shires say they will continue to demand transparency about criteria and how they missed out.
Federal MP for O'Connor Rick Wilson says he will write to Mr Littleproud to ask for a review of the decision "based on the fact these shires are enormous … and the BOM data points may not reflect what happens on the rangelands".