Councils scrapping Christian prayers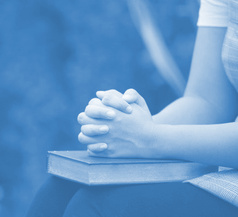 Several Victorian councils are no longer opening their meetings with a Christian prayer.
The Macedon Ranges Shire Council in central Victoria is the latest to make the shift, following other towns including the Gannawarra Shire Council at Kerang and Castlemaine's Mount Alexander Shire Council.
It comes at a time when the religious makeup of Australia is continually shifting.
There was an 11 per cent drop in the number of people reporting "no religion" in the national census between 2006 and 2016.
Victoria in particular has the highest affiliation with a religion other than Christianity - 10.6 per cent.
Macedon Councillor Natasha Gayfer says the prayer will likely be replaced with an affirmation.
"I'd like to see council meetings open in a way that's more encompassing of the range of beliefs in our shire," Ms Gayfer said.
Macedon Ranges Mayor Jennifer Anderson says the prayer is no longer relevant in a religiously diverse society.
"I think it would be awful if someone felt uncomfortable saying at the beginning of a meeting that they were looking for God's guidance in what they did, if they didn't believe in God," Ms Anderson said.
"We'll have a think about if we want to replace it with an affirmation or whether we're quite comfortable just having our traditional owner opening."
Australian Local Government Association president David O'Loughlin says it is the role of councils to represent different cultural, ethnic and linguistic backgrounds.
"Councils tend to represent and respond to their community profile in their policies and programs and seek to be welcoming and inclusive to the broadest possible range of their constituents," Mr O'Loughlin said.
"Being at the heart of its communities, local government plays an important role in fostering the inclusion and participation of all residents."