Councils slam planning change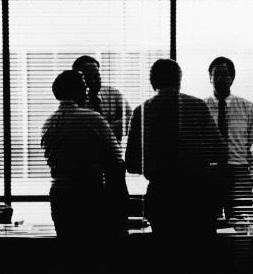 NSW councils are outraged at a new move to make planning panels mandatory for Sydney and Wollongong.
NSW Planning Minister Anthony Roberts has announced that new independent Hearing and Assessment Panels (IHAP's) will now be mandatory for councils in the Greater Sydney area and Wollongong.
It means decisions on development proposals over a $5 million threshold will no longer come from local elected councillors, but instead will be decided by representatives appointed by the government.
For proposals worth over $30 million, decisions will come from the Greater Sydney Commission's planning panels, and increase from their current jurisdiction on developments worth more than $20 million.
Mr Roberts said the changes would help prevent inappropriate relationships between councillors and developers.
"Today I introduced legislation to end the dodgy and dirty backroom deals that have gone on for far too long inside local councils," he told state parliament.
"The introduction of mandatory independent Hearing and Assessment Panels across Greater Sydney mean that shonky developers and their mates will no longer be able to flaunt their power with elected councillors in order to get their DAs through."
The local government sector says it is an erosion of local democracy.
"The Government claims this is a governance issue, but this move has the potential to actually reduce the accountability and transparency of planning decisions," Local Government NSW president Keith Rhoades said.
"Councils are accountable to the community where panels are not. There is no accountability like the ballot box.
"Councillors are their community's voice at the table - they have been elected to represent community views on key issues, such as planning decisions which will have long-term impacts on neighbourhoods.
"And yet the Government has determined that they cannot serve on a panel.
"Instead, councils will only be able to select one community member on the four member panel, and two Government-appointed experts that have been pre-approved by the Minister.
"At the same time, the Minister gets to appoint the powerful fourth member: a chair who must have worked in the law or government.
"This could conceivably include a former member of the Government of the day – hardly the transparent, independent and conflict-free expert promoted in the Government's media release announcement."
Cr Rhoades said less than 3 per cent of development applications (DAs) were currently referred to a council meeting for determination, with 97 per cent being approved by professional planning staff under delegation.
"The forced introduction of local planning panels will not only create an additional bureaucratic process where there may be no need for one, but will also introduce additional professional and administrative costs on councils and applicants.
"The Department of Planning and Environment estimates each panel will cost $100,000 per annum – another expense for councils and applicants."