Cuts crush needed services for neat gains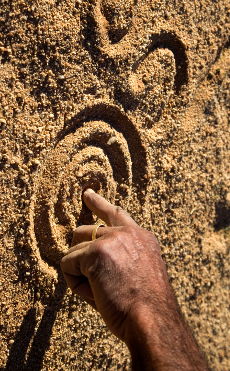 Schemes encouraging regional social cohesion and providing indigenous legal aid have been cut to save funds, as the Federal Government grapples with a worsening budgetary situation.
It seems nothing is free from the cost-cutting spree with this week's release of the Government's Mid-year Economic and Fiscal Outlook (MYEFO), which brought warnings of a massive budgetary blowout.
It has been difficult to track the amount of programs and services due to be axed already, as the Building Multicultural Communities Program and National Aboriginal and Torres Strait Islander Legal Services (NATSILS) are added to the pile.
The Building Multicultural Communities Program started under the former Labor government, providing one-off funding to community groups and local government bodies that worked to encourage social cohesion.
The MYEFO documents this week show $11 million will be taken from the program for the current financial year, and there are no plans for it to continue into the next financial year.
Opposition spokesperson for Multicultural Affairs, Michelle Rowland, said it take money away from groups that had already been approved.
"These were funds that were fully budgeted in the May budget this year and they had been approved," she said.
"They had actually been tabled in parliament by the relevant minister.
"I think that it is astounding now that we've had the MYEFO announcement confirming the cessation of the program when even up to a week ago, I know firsthand of community groups who were told; 'just wait and see. Wait and see'," Ms Rowland said.
Federal Treasurer Joe Hockey also announced the removal of $13.4 million from indigenous legal aid services over the next four years.
Mr Hockey says such services are just too expensive.
"Much of the projected growth is from social programs, including welfare, education and health," he said
"Spending reform will inevitably require difficult choices about the policies that Australia needs now and in the years to come."
During subsequent Senate Estimates hearings, the Attorney General's Department admitted they can not know just how it will affect frontline services.
The services likely to be affected include a $45 million promise for four training centres hoping to enhance the skills of 5,000 Indigenous Australians.
Around $2 million has been allocated to help out landowners who feel they are affected by native Title claims.
NATSILS chairman Shane Duffy says it is retrogressive move at a time when Indigenous incarceration rates are increasing.
"More people are going to end up in prison, it's as simple as that," Duffy said.
"Justice-related costs are spiralling out of control around Australia, and removing the ability of front-line services to provide government agencies with accurate policy advice will only serve to make our system more ineffective, inefficient and increasingly costly."
Gary Highland, national director of Australians for Native Title and Reconciliation said the amount of money saved would be a mere fraction of the damage done to Aboriginal families by gutting the peak legal body representing them.