Developer help alleged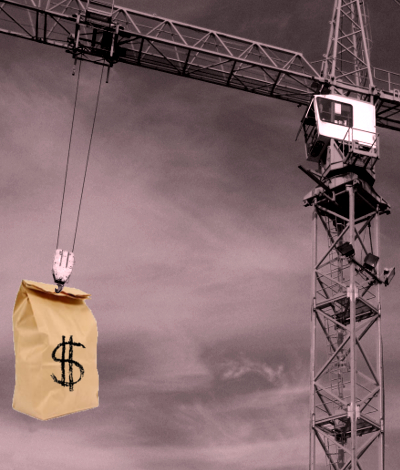 Media reports say a Queensland mayor lobbied his council to support a development by one of his campaign donors, contrary to evidence given to the corruption watchdog.
Right to Information documents obtained by the ABC suggest Logan City Mayor Luke Smith suggest he continued to work with Chinese-Australian developer Liansheng Yue after receiving significant campaign donations from the party behind a $750 million resort development, known as "The Lakes".
In June this year, Terry Yue gave evidence at hearings for Queensland's Crime and Corruption Commission (CCC) Operation Belcarra investigation into local governments including Logan council.
Mr Yue said he had handed cash donations to Cr Smith at least once, but "there may have [been] more".
At the same hearings, Cr Smith denied pushing for the development within council after receiving the donations.
Cr Smith acknowledged that Terry Yue had told him his family's company was "looking at doing something larger" after council elections in March 2016.
"They let me know because I was very clear to all donors that as soon as they helped me, I could not do anything to help them in council, and I drew a line very clearly on any conflicts of interest I had with donors, particularly Mr Yue," Cr Smith told the CCC's counsel during this year's Belcarra hearings.
The mayor said he reported the Yue group's intentions to the council's chief executive officer and two other senior officers.
"I did that because I asked them to keep me well away from the development because they were donors," the Mayor told the hearing.
But new documents reportedly obtained by the ABC suggest he kept pushing.
"Luke is pushing for the letter of support to go out to the Yue's — ostensibly for the purpose of raising finance," Logan's acting economic development manager, Darren Harrison, said in an email to a colleague in December 2015.
"I am keenly aware that previous letters of support have not gone down well from [council's economic development unit] where they have been contentious and this to me has the potential to be another," he wrote.
Another council officer pointed out that "we have had an ongoing enforcement action as well as previous action in 2014 [against the Yue's company]".
"We have issued a Show Cause Notice and soon will be issuing Enforcement Notices," he wrote, referring to environmental breaches at the development site.
The council issued a letter of support for the Yue's development on the same day.
The letter told the Yue group that "[Logan council] would once again wish to affirm our support for the development subject to meeting the standard planning and development requirements", reiterating that "council officers support the proposal".
"I can confirm that a Resort Complex with combined total of 1,500 units short term accommodation units is an appropriate tourism use for this site," the letter stated.
Insiders said that issuing a letter of support for a development for a project without final council approval is highly unusual.