Duo to fight FIFO's dark toll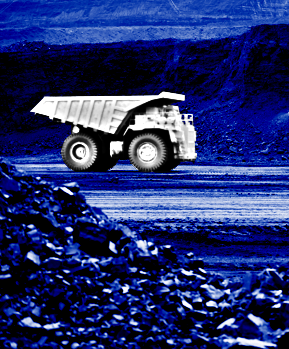 A new partnership has been formed to stop suicide in the mining and oil and gas industries.
Mining Family Matters has linked with Wesley LifeForce Suicide Prevention Networks to launch the Rock Solid Suicide Prevention Program.
The program comes alongside a WA parliamentary inquiry into mental health and suicide among FIFO workers, which was launched after reports of at least nine known deaths of workers in the Pilbara alone this year.
The Rock Solid Suicide Prevention Program will feature a series of interactive learning workshops for resources companies
"Key issues to be addressed include why people take their own life; risk and protective factors; commonly held beliefs about suicide; how to help someone going through a tough time; barriers to suicide intervention; how to build individual resilience; and implementing the See Ask Listen Tell (SALT) intervention strategy," MFM said.
The new partnership aims to build "emotional resilience and help prevent suicide among workers in the male-dominated resources industry, while also resourcing families with practical strategies to survive the challenges of working away or shift work," Mining Family Matters spokesperson Alicia Ranford told industry press Australian Mining.
"Wesley Mission has been a leader in the suicide prevention field for many years, establishing Lifeline in 1963 to counsel people in crisis by phone 24/7,"
"It also established Wesley LifeForce in 1995 to provide suicide prevention services that educate and empower local communities and support people most at risk.
"At Mining Family Matters we've always been convinced that prevention is better than cure, and that the mental health of workers should be considered every bit as important as physical health and safety."
Wesley Mission CEO Keith Garner said "experts agree that fly-in, fly-out and drive-in, drive-out (DIDO) workers have greater exposure to risk factors that can contribute to deaths by suicide".
"Risk factors for people who work away in mining and resources include social isolation, family and relationship stress and being exposed to high-risk on-the-job activities such as underground mining and blasting," Garner added.
"That's why we're working with the suicide prevention team at Wesley LifeForce, to bring their considerable expertise to the mining and resources industry, particularly given the additional pressures on fly-in, fly-out (FIFO) workers and their families."
South Australia has already provided funding for a Rock Solid Suicide Prevention Pilot Program across its mining and quarrying industries.