Easier donations to pad major parties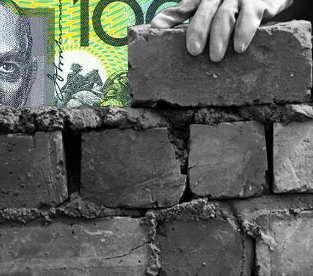 The ACT Government wants to remove the cap on donations to political parties, just weeks after dodgy developer donations were revealed.
There are fears that the moves will open the floodgate to backroom deals and approvals, but the Government says it only wants to make things clearer.
Changes tabled in state parliament last week were aimed at allowing "meaningful exposure of candidates' election platforms and better informed voters", according to Attorney-General Simon Corbell.
Currently, donations to parties and candidates are capped at $10,000 per donor per year.
"By abolishing the $10,000 limit on donations the Government is removing an unintended incentive for donors to circumvent the electoral funding laws and therefore reduce transparency," Corbell said.
"Despite those caps being in place, people have worked out ways to circumvent them."
"We have seen experience of this in New South Wales."
The proposal comes just weeks after Fairfax Media reported on almost $225,000 worth of developer donations, made to the ACT's Labor government over five years.
At the same time as ditching the cap, the ACT has also quadrupled the amount of taxpayers' money paid to candidates for each vote in an election.
The idea is to increase public funding so that political parties do not have to rely on donations, but some experts say dropping all limits on private donations at the same time sends a bizarre message.
The Government wants to increase public funding for ACT elections from $2 to $8 per vote.
Also among the changes, Mr Corbell appears to be opening the floodgates for unions, businesses and other organisations to throw even more money at the major parties.
The funding reform bill seeks to relinquish any further High Court action.
The net result of all these changes appears to be more stuffed the coffers for the territory's major parties, while further disadvantage lands on smaller parties and independents.
Greens Minister Shane Rattenbury described the proposal as one of sheer self-interest with zero public benefit.
"The deal Labor and Liberal have put together will see them get most of their funding from public expenditure, but they will then also be able to top that up with larger donations overall," he said.
"This is to the benefit of them and will provide a substantial windfall to both Labor and Liberal."
Insiders expect the changes to pass with the support of the Canberra Liberals.