Farmers' fears doused in NSW

Print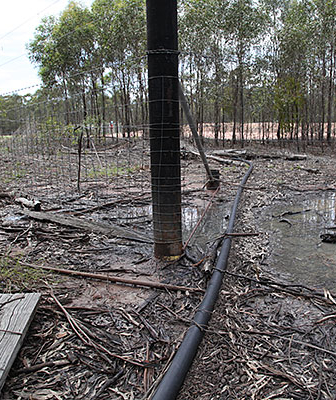 A respected hydrologist has told New South Wales farmers that they have nothing to fear from coal seam gas (CSG) operations in the Pilliga forest.
Dr Richard Cresswell is a former CSIRO hydrologist who now sits on the Federal Governments expert advisory committee on large CSG projects.
He was the lead scientist on a CSIRO study of the Great Artesian Basin (GAB), and has made a presentation at a Sydney farming conference.
His appearance was sponsored by Santos.
Dr Cresswell said there were two risks in CSG extraction: contaminating underground water if there is a problem in the drilling operation, and contaminating the surface water with spills or leaks.
But he argued that neither of these were likely happen at CSG wells in the protected forest because coal seam gas in the Pilliga is found in a formation called the Gunnedah Basin. The Basin layer is beneath the Great Artesian Basin, and he says there is no linkage between the two.
"There's a thick layer of tight, impermeable rock...that limits the amount of water that permeates between the Gunnedah Basin and the GAB," he told conference attendees.
"We found no evidence of leakage between the Gunnedah basin and the overlying Pilliga sandstone which is the main aquifer of the GAB in this area."
He said that because the Narrabri Gas Project sits on the recharge zone of the GAB, but is not in a high rainfall area or an outcrop, it will not have an impact on recharge.
"The site is most fortuitous," he said.
"It turns out to be one of the best sites in terms of low recharge for the region."