Fines raised for razing facades

Print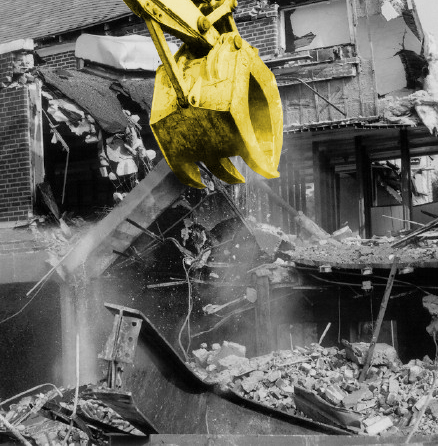 The Queensland Government has introduced new fines for developers who demolish heritage buildings.
The legislation passed this week is designed to deter private certifiers from signing off on inappropriate demolitions, and clarified the requirement for local government planning approval before building approvals, including when 'character' houses are to be demolished.
"This legislation will better protect our cherished heritage places for future generations and ensure that we do not lose historic homes at the stroke of a pen," Infrastructure and Planning Minister Jackie Trad said.
"We have had several incidences of private certifiers signing off on inappropriate demolitions and these laws deliver tougher penalties to try and stamp out this practice."
Maximum penalties for development offences have been increased from $202,963 to $548,550.
Brisbane houses built prior to 1911 are protected by Brisbane's city plan, but not all 'character' properties are included on the heritage list.
The laws also prevent the Planning and Environment Court from awarding costs against community members when they challenge developments.
"When the LNP stripped the community of this legal right in 2012, it meant unscrupulous developers could threaten local communities with a costs order to avoid legitimate appeals against development that does not comply with a council's town plan," Ms Trad said.
"Queenslanders can once again appeal planning decisions without the fear of having hundreds of thousands of dollars in costs awarded against them."
Adjunct Professor Phil Heywood from the Queensland University of Technology said it was a good move.
"In the past people... have been bankrupted by bringing thoroughly well-grounded actions against approvals in the Planning and Environment Court. That was terrible and it frightened off public involvement," he said.
A working group will be created to monitor how the legislation is working, and if any refinements are needed.