Fireys' fight continues

Print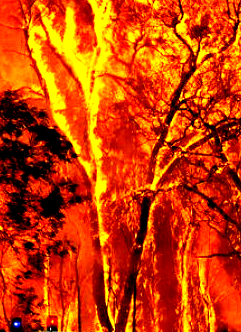 A firefighters' union rep says reforms in Victoria will end the 'warfare' between career and volunteer fireys.
Plans are afoot to scrap Victoria's Metropolitan Fire Brigade (MFB) and replace it with Fire Rescue Victoria (FRV) in urban areas.
The plans would see the CFA become a volunteer only service, with current career firefighter stations in suburban Melbourne and regional centres coming under full FRV control.
United Firefighters Union secretary Peter Marshall says the planned overhaul will be "a major catalyst for cultural change".
"I can see that major, major healing will occur", he told a parliamentary inquiry, but warned that "if the legislation doesn't pass ... it will get worse".
Mr Marshall accused the Country Fire Authority of covering up response time data, which he says shows the outer suburban areas that are most at risk.
He called for transparency about response times on Melbourne's urban fringe, and said a committee should be established to rule every four years on which areas should come under the control of FRV, rather than the CFA.
Mr Marshall denied accusations that the fire services reform bill contained a Trojan horse that would let professional brigades encroach on the CFA, or that the union was simply trying to boost its membership base.