Former mayor to face assault charge

Print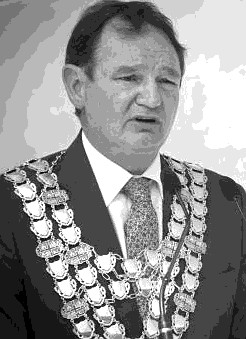 Former Ipswich mayor Paul Pisasale will stand trial on more than a dozen charges, including two of sexual assault.
The 68-year-old is accused of "unlawfully and indecently" assaulting a woman twice at Ipswich in December 2016 while he was the city's mayor.
Mr Pisasale's committal hearing in the Brisbane Magistrates Court this week heard he will also stand trial on charges including fraud, official corruption and perjury.
One charge of official corruption and one of misconduct in relation to public office have been substituted for two new charges.
Mr Pisasale did not enter a plea.
The former mayor resigned in 2017 citing ill health, just one day after the Crime and Corruption Commission (CCC) raided his office.
He is accused of giving false testimony to a CCC coercive hearing in May 2017, and also allegedly dishonestly used Ipswich City Council money and items between 2013 and 2017, including cookware, sporting memorabilia, barbecues, artwork, photographs, decorative items and whisky.
The official corruption charge is based on allegations that Mr Pisasale "corruptly agreed" to champion a Yamanto project while Ipswich mayor.
He also faces accusations of "dishonestly applying" a $10,000 cheque that was meant for a charity.
Mr Pisasale's former personal assistant has been cross-examined about her ex-boss's travel, including his plans to attend a Jamie Oliver event in Melbourne.
The state also alleges Mr Pisasale "dishonestly" gave benefit to himself in interstate travel between December 2016 and May 2017.
Mr Pisasale will face trial at a date still to be set.