Gas ban planned in QLD

Print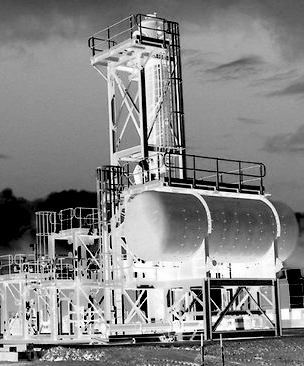 Underground coal gasification (UCG) will soon be banned in Queensland.
Mines Minister Dr Anthony Lynham says the environmental costs of the mining technique are too high.
The ban has been taken on as Government policy already, with legislation making it law in coming months.
"We have looked at the evidence from the pilot operation of UCG and we've considered the compatibility of the current technologies with Queensland's environment and our economic needs," Dr Lynham said in a statement.
"The potential risks to Queensland's environment and our valuable agricultural industries far outweigh any potential economic benefits.
"UCG activity simply doesn't stack up for further use in Queensland."
Lock the Gate Alliance spokesperson Drew Hutton praised the move, saying UCG was dangerous and polluting.
"It's a no-brainer that burning coal underground and shale oil are a bad idea," he said.
"I'm pleased that the State Government has finally decided to agree with me to help protect Queensland landholders and farmers, their land and their water."
Linc Energy was recently committed to stand trial on five charges for alleged breaches of Queensland's environmental laws at its UCG site.
The Queensland environment department says the company wilfully caused serious harm at a trial site near Chinchilla on the Darling Downs.
Linc Energy reportedly faces up to $56 million in fines if it is found guilty.
But there are fears that any penalty might not be paid, as the company has gone into administration.
Mr Hutton says this is a common legal manoeuvre to avoid fines and clean-ups.