Glenorchy coffers assessed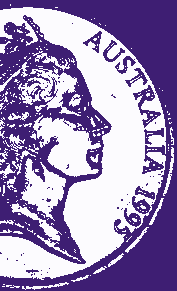 A Tasmanian council has been found to have made surpluses despite saying it had to hike rates by 12.5 per cent.
Glenorchy residents have faced harsh rate rises after Mayor Kristie Johnston warned the council was "perilously close" to becoming insolvent.
"It is that serious, that with a series of deficits that have occurred over a number of years, major project failures, the cost of the board of inquiry and significantly reduced cash reserves, we are perilously close to insolvency," she said in May.
"That could be, depending on the decisions we make, as soon as 12 months, so it's quite a serious concern to us."
The council has had a turbulent run, with all aldermen being sacked in October last year following years of dysfunction and in-fighting.
The new council hiked rates by 12.5 per cent and announced it would look at selling the Derwent Entertainment Centre.
A new report by Tasmanian auditor-general Rod Whitehead has this week found the council's cash position improved in 2018, and that it had generated small operating surpluses in two recent years.
"Based on the analysis that we've done, based on the results for the year ending 30 June 2018, we don't believe that they're precariously close to insolvency," Mr Whitehead said.
"I think our analysis does indicate that the council appears to be heading in the right direction in terms of its underlying results."
Mr Whitehead conceded that the rate rise addressed some structural deficiencies in the council.
"The report calls into question the need to sting people already doing it tough and we encourage them to take their concerns directly to council," opposition local government spokesperson David O'Byrne told the ABC.
The Mayor said the auditor-general was only looking at historical data, and that the council was not insolvent at the time of discussing the budget in June.
However, she maintains that "if things continued on the trajectory they were on then things would become perilously close to insolvency".
The council says it is considering community concerns about the Derwent Entertainment Centre, and will aim for a 2.5 per cent rate rise next year.