Gold Coast rent waiver uncovered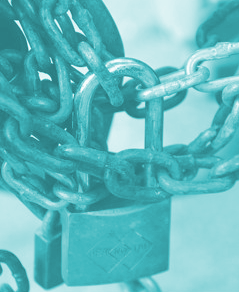 Questions have been asked about links between Gold Coast councillors and property developers who had rental fees waived.
A developer called Villawood Properties has plans to build a large housing estate at Kingsholme on the northern Gold Coast, and has a sales office located on land it had provided to Gold Coast City Council for public open space.
Reports say Gold Coast City Council (GCCC) recently waived tens of thousands of dollars in rental fees it was owed by the developer.
The fees were allegedly waived after a meeting involving two councillors - Deputy Mayor Donna Gates and Councillor William Owen-Jones - who have both previously received electoral donations from the company.
Documents released to the ABC under Freedom of Information reportedly show that Villawood Properties provided land to the council at its Montego Hills estate in 2016, to be used as public open space alongside the housing development.
But the deal meant the sales office for the developer was then located on land it no longer owned.
Internal council emails suggest it was preparing to charge the company tens of thousands a year for use of the council land, with one council executive stating: "I need to treat this developer like all others".
Villawood Properties objected, and was further incensed when a council worker had the locks to the sales office changed to allow maintenance crews access.
Villawood Properties director Tony Johnson allegedly emailed Gold Coast Mayor Tom Tate and Deputy Mayor Donna Gates, expressing "strong resentment", disappointment and claiming to be "offended that GCCC would even contemplate such".
After the email was received, it is alleged that Cr Gates and Cr William Owen-Jones organised a meeting with two of the council officers involved, both of whom had accepted election campaign donations from Villawood Properties or its representatives.
After the meeting, the deputy mayor emailed the developer, Mr Johnson, praising his contribution to the city and apologising for the council's handling of the matter.
One of the council officers at that meeting later raised concerns in a letter to council managers, including the fact that; "No minutes were taken in this meeting nor [were] administration staff present".
The officer also said both councillors discussed the fees and charges, saying that they "could be reassessed/renegotiated in consideration of the investment and good faith shown by Villawood Properties across the city".
On a visit to the Villawood sales office after the meeting, the office wrote that; "The chain securing access to the site had been cut and Villawood locks reintroduced to facilitate access to the location".
"This has not been done under my direction nor the direction of anyone as far as I am aware."
Shortly after, the fees and charges were waived.
A council spokesperson said the developer made a mistake.
"It appears Villawood made a genuine error in not realising the implications of dedicating the land while the sales office was still in operation," the spokesperson said.
"As a result and in good faith, the City took Villawood's error into account and has not charged rental for the immediate period."