Growers want dam pledges kept

Print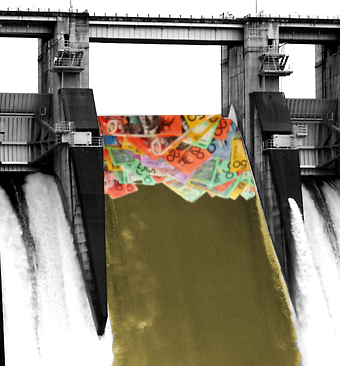 Farmers in North Queensland say they will not let the Federal Government forget its water infrastructure pledges.
The recent federal budget included funding to build dams and fund water projects across Australia.
Similar funding schemes have been pledged in the past, meaning there are a lot of feasibility studies, but no real projects yet.
Bowen farmer Jamie Jurgens told ABC reporters he hoped this would be the year for water projects in the north.
"This year the Bowen area is restricted to 95 per cent of its [water] allocation," he said.
"That is not a big impact on Bowen but if this year had been a little bit drier during the wet, we were looking down the barrel of only having 50 or 60 per cent allocation.
"That means if we had half our industry here we lose $250 million worth of sales... that is big on a community that is already suffering.
"We get all of these promises... we need a government that is committed to infrastructure."
One long-standing plan is for the 'Urannah Dam' in North Queensland.
It has been the subject of millions of dollars worth of feasibility studies, and another one is on the way.
Regional investment group Bowen Collinsville Enterprise has applied to fund the study under the National Water Infrastructure Development Fund.
Water projects coordinator David Evans said the study, if approved, would be different.
The Queensland Government has issued a statement suggesting if the feasibility study for Urannah Dam was successful, the project would need a fair bit more Federal Government funding.