Gympie going for legal help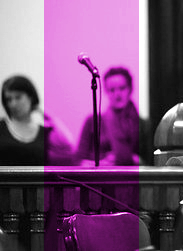 A Queensland council is considering allowing public money to fund legal action against council critics.
Gympie Regional Council is debating the controversial new legal policy that would allow councillors who face legal action for matters relating to their role as a councillor to apply for assistance from the council.
But the Policy on the Provision of Legal Assistance for Councillors and Employees could also allow funds for legal action "if a person or organisation unreasonably continues to make untrue and unwarranted statements (including on social media) against a councillor or employee".
It could even be used to cover legal costs for defamation action against third parties in "exceptional circumstances".
The policy has been slammed by Gympie state member Tony Perrett and councillor Glen Hartwig.
In a recent council meeting, the matter was tabled for further debate, with Cr Hilary Smerdon saying more clarity is needed.
Cr Glen Hartwig seconded the motion, saying the concept was reasonable but details need to be refined.
Cr Mark McDonald said: "I think if there's confusion among any of us, then it should lie on the table", according to the Gympie Times.
Cr Dan Stewart said he understood the concerns.
"I know some concerns have been raised in terms of just one person approving the applications for legal assistance," he said.
"It almost seems a little bit in house, perhaps."
Cr Daryl Dodt disagreed entirely, saying; "I can't see the point in holding this over to get clarity on clarity".
Gympie Mayor Mick Curran has now published a piece urging "anyone with an interest in the topic to acquaint themselves with the facts".
The facts, he says, are these;
"State legislation has always contained the ability for council to support staff and councillors who have the need to legally defend themselves personally over a matter related to their role as a public official.
"Council has been requested by the Ombudsman to put in place policy guidelines around how this legislation is applied.
"Clarifying … is an action supported by the Department of Local Government and the Local Government Association of Queensland.
"This policy has no impact whatsoever on anyone's ability to express views about local government.
"I have already written to the Minister for Local Government suggesting that a state wide approach should be taken.  
"I urge the community to take the time to understand the issue and to be aware that council whole-heartedly supports freedom of speech.
"Gympie Regional Council, nor any council can restrict any person's common law right to freedom of political speech."