Half backflip on NSW mergers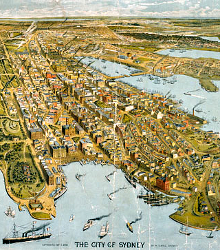 The NSW Government is continuing with forced council amalgamations for city regions, but is giving up on some regional council mergers.
Reports say mergers in regional areas caught up in legal action will now be abandoned.
"Had we had our time over, we would have naturally dealt with councils in Sydney very differently to councils outside of Sydney, that is a decision that we took at the time to deal with the one-size-fits-all model throughout NSW," Premier Gladys Berejiklian said.
"We appreciate for some communities that the process has not been easy.
"We also appreciate that there will continue to be angst in some communities, but what we're doing today is drawing a line in the sand and providing certainty for the future."
Five remaining mergers in metropolitan Sydney will still happen, unless they win their court battles.
"All merged councils throughout NSW will stay merged," the Premier said.
"The overwhelming feedback we have had from communities, both in Sydney and outside of Sydney, is, even though they were cynical about the process initially — they all feel they want to continue the process of those merged entities."
The Government says it is keeping all 20 existing mergers in place ahead of elections in Sydney's merged councils.
The remaining mergers should be complete by October.
NSW Nationals want the Government to scrap forced mergers in regional areas, after suffering widespread backlash over the issue in the Orange by-election.
Insider will be keenly watching the impact of the Premier's compromise position in the upcoming North Shore by-election.