Health award for water campaign

Print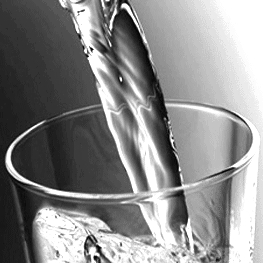 Victoria has rewarded Ballarat's attempt to reduce the consumption of soft drinks with a campaign promoting water.
Ballarat Health Services' 'Water, drink of choice' project has won the promoting healthy eating award at the VicHealth awards.
'Water, drink of choice' aims to lead the community to reduce the consumption of sugary drinks and promote water as the drink to choose.
BHS senior dietitian Fiona McLean said the initiative was driven by above-average levels of sugary drink consumption in the Ballarat region, with one in seven residents consuming sugary drinks every day.
"Many people don't realise that a 375mL can of soft drink contains as much as 10 teaspoons of sugar," Ms McLean said.
"If you drink a can of soft drink a day you're consuming an extra 70 teaspoons of sugar a week.
"This is well above the recommended amount and can lead to being overweight or obese, which are risk factors for serious health problems like heart disease, type two diabetes and cancer."
Ballarat Community Health, Central Highlands Primary Care Partnership, City of Ballarat, St John of God Ballarat Hospital, YMCA Ballarat and the Western Victoria Primary Health Network also took part in the project.
Chief Executive Officer Dale Fraser said 'Water, drink of choice' is part of BHS' commitment to improving the health of staff, visitors and the broader community.
"The health of our community is at the heart of what we do and begins within our organisations," Mr Fraser said.
"Together, BHS and our partner agencies are aiming to reduce the consumption of sugary drinks in our workplaces by increasing awareness about the health impacts of sugary drinks, increasing access to water in the workplace and changing organisational policies regarding the provision of sugary drinks in our food outlets and vending machines."
Other winning projects include a sports participation program for children and young people from refugee and migrant backgrounds and a program supporting disadvantaged families to grow their own fruits and vegetables.