High court to hear airport aversion

Print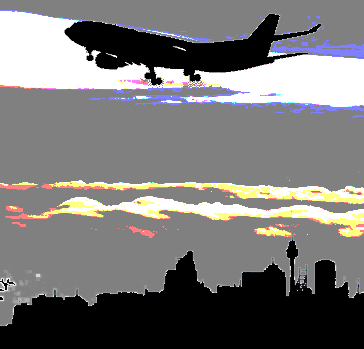 Residents have launched a High Court appeal against their eviction to make room for Sydney's second airport.
The Federal Court recently rejected appeals by Badgerys Creek residents who wanted to remain in their homes.
Stage one of the building process has been granted Federal Government approval, and should be underway by the mid-2020s.
But this could hit a hitch, with lawyer Peter King announcing 15 appeals had been filed to the High Court of Australia.
"At the heart of this case is a constitutional argument which concerns perhaps every citizen in the country," Mr Hitch said.
"They all want due process.
"Many of these people have had expectations built up, quite legitimately, by different governments over different times that keep changing their minds about what they're going to do at Badgerys Creek."
A first hearing is expected in coming months to determine whether the challenge can proceed.
Mr King called for a separate decision to be made to allow residents to remain in their homes while the appeal is considered.
"We've undertaken to expedite the process as quick as we can," he said.
"If special leave is granted it could take three to four months."
Federal Minister for Urban Infrastructure Paul Fletcher does not believe the legal action will slow the airport plans.
"Because that land is all owned by the Commonwealth and has been for many years ... the vast majority of tenants have left and structures have been demolished," he said.
"There are a few remaining legal processes.
"Obviously we have to work through the legal processes but we don't expect that to be a significant impediment for the plans for Western Sydney Airport.
"There's a huge amount of work going on in relation to developing and planning Western Sydney Airport in advance of it becoming operational in 2026."