ICAC receives Coober Pedy claims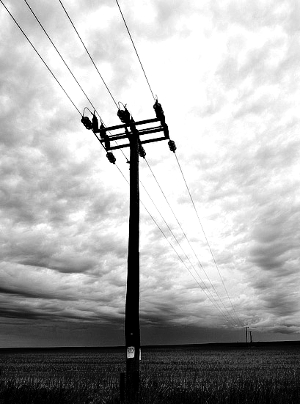 The Local Government Association of SA has reported allegations against it to the authorities.
South Australia's Independent Commissioner Against Corruption Bruce Lander has received allegations against the LGA of SA after the lobby referred claims made by the Coober Pedy District Council to the Office for Public Integrity.
Coober Pedy is demanding over $5 million in compensation from the LGA after it was revealed that one of its former directors, David Hitchcock, was involved in a controversial electricity deal in the outback town.
The deal involved a the 20-year electricity agreement with energy giant EDL, which it was awarded without going to tender.
The LGA denies the council's claims, and has passed the allegations on to the Office of Public Integrity for assessment.
"The allegations against the LGA and David Hitchcock are completely without merit and will be vigorously defended," LGA chief Matt Pinnegar told reporters.
"Commissioner Lander has authorised the LGA to publish that we have self-reported these allegations to the Office for Public Integrity."
The Office of Public Integrity looks at complaints and reports about corruption, misconduct and maladministration in public administration.

While it is separated from ICAC by the ICAC Act, they share the same leadership, with Commissioner Lander at the top.
The council has threatened to take the LGA to the Supreme Court to recover damages for losses it believes it will incur from the electricity deal.
Their complaints surround former LGA director David Hitchcock's brief tenure as chief executive of the Coober Pedy council in 2016.
The council has reportedly alleged that Mr Hitchcock insisted mayor Michelle Provatidis sign the Power Purchase Agreement (PPA) to enact the 20-year power deal.
The deal included a $192 million contract for a state and federal government-backed hybrid-renewable electricity system for Coober Pedy.
It was granted to EDL without going to tender.
It will see Coober Pedy council act as an energy retailer for the town, and includes subsidies from the State Government.
EDL is upgrading local infrastructure to include more renewables and battery storage.
However, the council has been told by a consultant that it will cost $85 million more than it should.