Ipswich report shows big loss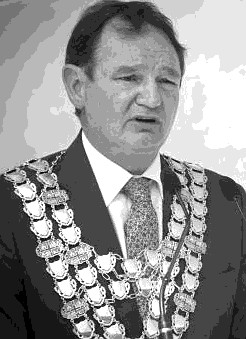 An official report has detailed millions of dollars lost by Ipswich City Council, among a string of other failings.
Queensland's Ipswich City Council was sacked in 2018 and has been run by an administrator ever since.
A final report by the interim administrator says the city's problems included losing millions through a CBD development, a toxic culture of bullying and corruption and lack of direction.
In 2008, the council established Ipswich City Properties Pty Ltd, which was used to buy several CBD sites, undertake redevelopment schemes and pay for overseas trips to review other CBD redevelopments.
In total the group cost the city $121.6 million.
"The market value of these properties was about $42.8 million. This meant the city's ratepayers had effectively incurred a loss of about $78 million over the decade," the administrator said.
"The CBD was hindered by a decade of stop-starts, inactivity [and] poor decision-making."
Local Government Association of Queensland (LGAQ) president Mark Jamieson said councillors should not be on the boards of private companies.
"It's hard to imagine how you could lose that amount of money," he said.
"The city centre of Ipswich is an important asset to that community, so whether it's as easy as saying 'that's the loss' — some will agree and some won't.
"Either way, it demonstrates what not to do.
"The investment of council in CBD properties where members of the board were councillors themselves was clearly the wrong structure.
"The report will make enlightened reading for future councillors in Ipswich and indeed in other parts of local government."
A senior staffer has spoken to reporters under condition of anonymity, saying council staff were sometimes made to fear for their safety.
He said some even took off clothing with council logos and removed lanyards before stepping out of the building to avoid being targeted.
"There were mowing crews getting abused when they were mowing parks," he said.
"I had one driver get abused when they were filling up at the petrol station accused of being corrupt and it was suggested they should just drive off with the fuel."
Interim administrator Greg Chemello acknowledged the challenges faced by staff in his report.
"The previous culture was one of secrecy and fiefdoms, there was a lack of respect for the law and a culture of doing deals which rippled through the organisation," he said.
"Many staff had been bullied or were guilty of bullying. With some councillors determined to direct the work of officers in operational matters, there was a clear lack of respect for process and people."