Jabiru to get tourist boost

Print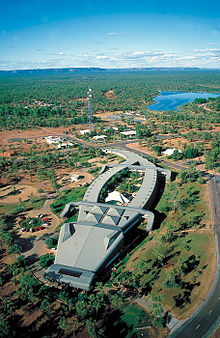 The Northern Territory government will spend almost half-a-billion-dollars to save Jabiru, the tiny mining town inside Kakadu national park.
The Government wants to turn the town into a year-round tourism centre, including a new world heritage interpretive centre and education precinct, a Bininj resource centre, and new accommodation including a wellness centre, eco recreation hub and a five-star 'glamping' lodge.
There are also plans to expand Jabiru Lake to offer "croc-free, year-round recreation activities".
Jabiru was originally built to house Ranger uranium mine workers, located near the mine in a cutout section of what is otherwise a world heritage-listed park.
The town was due to close down alongside the shutdown of the Ranger uranium mine in 2021, but many residents who have now been living there for decades say they do not want to move.
The NT government said it will keep essential, health, and education services in the town.
Early analysis has found the privately funded and joint public/private projects would be "mostly able" to generate acceptable returns on investment.
But it found that none of the proposed publicly funded projects would bring similar returns, "due to these being important public goods rather than commercial projects".