Lithium plant to revive rural centre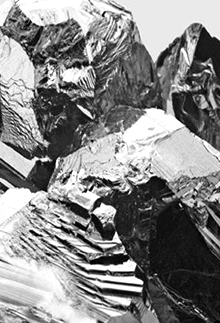 Plans have been revealed for a new lithium refinery in WA's Goldfields.
Lithium miner Neometals wants to build a $200 million downstream processing plant in Kalgoorlie-Boulder, creating more than 100 jobs and marking the biggest economic shake-up for the regional mining hub in decades.
Neometals holds a 13.8 per cent stake in the Mt Marion lithium mine near Kalgoorlie-Boulder, and has struck a deal with the Kalgoorlie-Boulder City Council to sub-lease a 40-hectare site for its new facility.
Neometals chief Chris Reed said a final investment decision should be issued following feasibility studies next year.
"The Kalgoorlie Lithium Refinery will look to employ more than 100 people ... we've got more than 200 workers down at Mt Marion," he said.
"It will be a bit like when they put the [Kalgoorlie Nickel Smelter] there; there will be a new generation of jobs for the town of Kalgoorlie."
The Kalgoorlie Lithium Refinery is slated to have an initial lithium hydroxide production capacity of 10,000 tonnes a year.
Mr Reed said having the refinery in Kalgoorlie-Boulder "makes sense" because of its proximity to power, water, gas, and the skilled workforce of an established mining town.
"If you've bought an Apple product in the last year, there's a 50 per cent chance the lithium came from Mt Marion," Mr Reed said.
"What we want to do is downstream process our lithium concentrate, which we currently export to China, to turn that into lithium hydroxide and add value."
The decision comes just weeks after days after the State Government set up its new taskforce to capitalise on lithium.
The taskforce, chaired by Mines Minister Bill Johnston, was created to help the mining sector to make the most of a "once-in-a-lifetime lithium opportunity".
The group will report back with a list of recommendations in October.