Locals sink teeth into fluoride-free spree

Print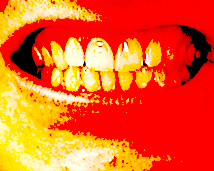 A meeting in Lismore this week will discuss ways to stop the fluoridation of the local water supply.
The Fluoride Free Lismore group is holding a forum to discuss ways to press the issue in coming weeks.
"There is a pending state election on the 28th March, and our local council have told us they no longer have any role in the decision making of mass medicating us," Organiser Su Couper told reporters.
"We feel it vitally important to discuss our options concerning who will be the next NSW Health Minister in charge of this," she said.
Lismore's four local candidates have been asked for a 'Statement of Party Policy on Fluoridation' to aid decision-making on election day.
The statements will be read out to the meeting.
"No candidates have been asked to attend – just to supply their statements," Ms Couper said.
Rous Water is building four fluoride plants in the region, to be completed this year.
Ballina Shire Council is putting in a fluoride plant at Marom Creek Water Treatment Plant to fluoridate water for Wardell.
Medicated supplies will also be shipped to most town water customers in the Ballina, Lismore and Richmond Valley Council areas.
Strong community rejection means fluoridated water will not be supplied to Byron Bay town water customers nor town water customers in Nimbin.