Logan CEO sacked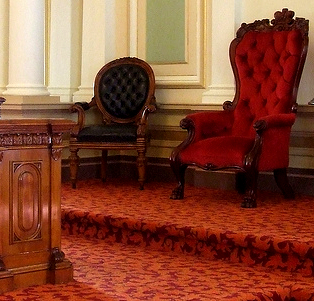 Logan City Council has voted to sack its CEO.
Former CEO Sharon Kelsey's termination became effective immediately after a meeting of the Queensland council this week, at which the council chose to confidentially discuss her employment.
This angered a packed gallery of ratepayers and staff, who had to be ejected.
No reasons were given for the decision.
A matter involving Ms Kelsey and Logan City Council had been listed for the Industrial Court in December last year, and the Council is currently being investigated by Queensland's Crime and Corruption Commission (CCC).
However, there is no suggestion Ms Kelsey is under investigation.
The Council said the decision come at the end of six-month probationary period.
"Council's longest-serving member of executive leadership team, Mr Silvio Trinca (Director, Road and Water Infrastructure), has been appointed interim CEO, effective immediately until a suitable replacement is found," it said in a statement.
"The special meeting was chaired by Acting Mayor Cherie Dalley with all divisional councillors present.
"Mayor Luke Smith was not present and did not participate in the vote.
"Council will not be making any further comments in relation to this matter."
Councillor Darren Power voted against the move, and said no one had explained to him why the council should ditch its third CEO in two years.
"This is a disaster actually — we've just taken Ipswich off the front page, now we're the laughing stock of south-east Queensland," Cr Power said.
"I don't know why she was sacked — councillors have never expressed to me why she was sacked.
"I would have thought she'd be the one to keep, especially when [CCC investigation] Operation Belcarra is operating here and we're under investigation," he said.
The Logan Ratepayer Association has slammed the lack of transparency from the council, especially after it removed the public from what was meant to be a public meeting.