Mayor denies favouring donors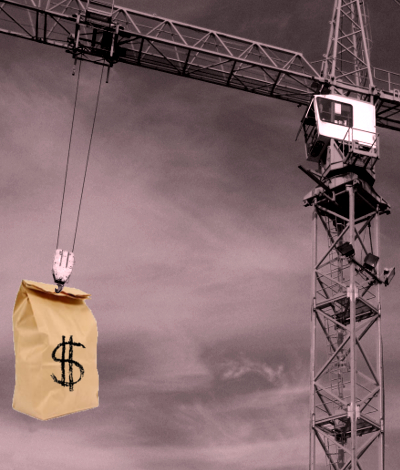 Logan Mayor Luke Smith says developer donations did not cause him to favour the donors.
Cr Smith has faced a grilling by the Crime and Corruption Commission (CCC) about allegations he favoured developers who donated to his 2016 campaign, after various groups put in over $380,000 to fund his mayoral bid.
Major donors included Taiwanese and Chinese-owned businesses with developments planned in Logan.
SKL Cables Pty Ltd gave more than $40,000 to the election fund Logan Futures Pty Ltd, while Chin Hong Investment Corporation contributed $80,000.
Mr Smith received another $260,000 in donations from other developers and businesses ahead of his 2016 mayoral campaign.
The mayor denied any conflict of interest.
"I have always maintained if there is a conflict of interest between donations I have received and developments that are happening in the city of Logan that I would steer very clear of them," he said.
"Everyone who donated to my campaign — whether they gave $500 or $60,000 — are fully aware that if they have any dealings with council I am not to be involved in it.
"None of those companies have any live DA [development application] before council.
"They benefit in no way.
"In fact, SKL Cables development on Carol Avenue is not even able to apply for the infrastructure reductions that were approved by council."
The Logan City Council's website had reportedly listed SKL Cable's 15-storey application as a live application.
Kuo Sing Tiong, a consultant for SKL Cables, told the inquiry he did not know how much money was handed over to Logan Futures, but aid it was donated "with the intention that Luke was a great candidate for the city's future, to create environments for the developments".
Development contractor Kassen Issa donated an envelope full of cash to Mr Smith's campaign.
"Did you tell him how much was in the envelope?" counsel assisting Glen Rice QC asked.
"Never," Mr Issa responded.
Mr Rice: "So you just handed over an envelope with some cash in it?"
Mr Issa: "Yes"
Mr Rice: "He did not know how much there was?"
Mr Issa: "No, never ever."
The CCC is also investigating allegations that 'independents' acted in secret blocs.
The corruption body is talking to mayors and donors in Ipswich, the Gold Coast and Moreton Bay over financial dealings.