Mayor gives stacking details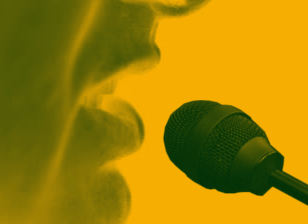 A Melbourne mayor has admitted lying about grants to assist ALP branch stacking.
Victoria's Independent Broad-based Anti-corruption Commission (IBAC) is investigating the misuse of taxpayer-funded staff and community grants.
The explosive inquiry has already seen Victorian Labor MP Luke Donnellan resign from Cabinet and Federal Labor MP Anthony Byrne quit as deputy chair of Parliament's intelligence committee.
The inquiry dubbed 'Operation Watts' is looking into allegations of corrupt conduct involving Victorian public officers, including members of parliament.
It has been looking at whether public officers, including Victorian members of parliament, have been engaging in corrupt conduct by directing ministerial or electorate office staff to perform party‐political work.
It is also looking at whether public money given as grants to community associations has been redirected and misused for party-political work.
Rick Garotti - Mayor of the Banyule City Council in Melbourne's north and a former secretary for the ALP's Heidelberg branch - gave evidence this week.
He told the inquiry that he started branch stacking about five years ago by paying for other people's party memberships, but it had been happening in the Labor Party for over a decade prior.
"It's been a part of the culture for the Labor Party in my time as a member … I think it extends to all factions," he said.
Mr Garotti said there is a pattern of politicians employing factional allies and their families.
He revealed that he alone had spent around $15,000 over five years to pay for other people's Labor party memberships, a process he described as "recruiting".
Mr Garotti also revealed that he successfully lobbied for state government grants to be given to a community group to reward factional work.
He said he lied about the council's intention for a $100,000 state government grant to the Somali Australian Council Of Victoria (SACOV), saying the leader of that group pocketed significant portions of the taxpayer funds.
IBAC heard SACOV was a "recruiting ground", with its president Hussein Haraco also operating as the head of Labor's Heidelberg branch. It was alleged that he would sign up and often pay for Somali Australians to become members of the ALP.
The inquiry also heard Mr Garotti lobbied a ministerial adviser in the office of the multicultural affairs minister to give him the "inside word" on when grants would be available for SACOV.
Cr Garotti told the inquiry that a majority of the members he recruited came from the Somali community, having been brought to branch meetings by SACOV president Dr Hussein Haraco.
Text messages showed Cr Garotti messaged Labor MP Adem Somyurek about $1 million in government funding that he said "must go" to Moderate Labor factional operatives. He appeared to falsely claim that he was relaying the formal position of Banyule City Council.
Counsel assisting the inquiry Chris Carr, SC, asked Cr Garotti about alleged conversations he had with Mr Somyurek about how to avoid media attention.
It appears the two decided to invoke the Black Lives Matter movement in response to media questions, which Mr Carr said was an attempt to "confect racism as an attempt to cower journalists from investigating things you did not want you and your mentor did not want investigated".
"I might mention the Black Lives Matter and young people struggling with their identity and engagement in the community," Cr Garotti told Mr Somyurek in one message.
Mr Somyurek responded, telling Cr Garotti to tell reporters; "I'm sorry, but the black people at the moment are very, it's a time of high sensitivity, and I'm very sensitive and this is part of racism".
"Can you go that hard?" Mr Somyurek asked.
"We're talking about Black Lives Matter, it's not just the police, it's journalists as well, it's media, just go hard."
A tearful Cr Garotti finished his evidence by saying he hoped the IBAC probe might change the culture within the Australian Labor Party.
"I suspect and believe given the significance of this investigation and the coverage and deep dive of it, I suspect there will be significant cultural change within the party, change that is probably under way for the better," Cr Garotti said.