Mayor slams homeless help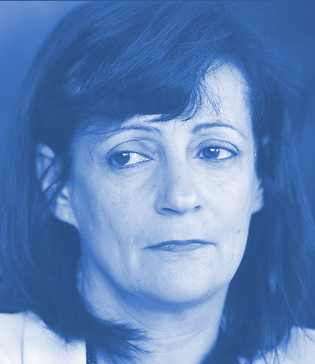 Townsville Mayor Jenny Hill has criticised charities that help homeless people in public parks.
Cr Hill announced a $13.3 million spend on public safety including improved CCTV, lighting, path design and response initiatives.
During a press conference about the measures, Cr Hill mentioned that she is battling certain agencies in relation to antisocial behaviour.
"Providing food in the parks enables people to stay in the parks," the mayor said.
'Providing clothes washing in the parks means that many of these people that actually have a home, don't go home and continue to stay in the parks — everything else they need is there.
"There's a couple [of agencies] I'm going to visit this week and literally put them on the mat."
Cr Hill said some responsibility for antisocial behaviour rests on the agencies providing services.
"It is not just a police response anymore in some of these areas," she said.
"It is about what some of these agencies are doing in enabling people to live a lifestyle without holding them accountable for their actions.
"We support people wanting to assist groups in our community who are disadvantaged, but [not] assisting them to live in parks to become intoxicated in parks to become threatening to the rest of the community."
Townsville police Inspector Glenn Doyle said the charities are offering valuable help.
"I don't necessarily think they're doing any harm, they certainly provide a service that's required by these people and we support them in that activity," Inspector Doyle said.
"It has been [a problem] for some time in the CBD with antisocial behaviour, but in recent times we've seen an increase out in the suburbs in some areas and we're taking action to address those outbreaks.
"We've seen quite a few people that are out sleeping rough.
"There's no doubt some of the people are homeless. We find that with some of the parks around town.
"We need to bear in mind that those people that are homeless aren't necessarily displaying antisocial behaviour or being involved in public nuisance offences, they're displaced from their homes for different reasons and we work with different community groups and partners to address those issues."