MDBP issues laid out

Print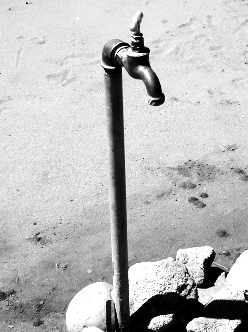 Community members in NSW have testified about how the Murray-Darling Basin Plan has negatively impacted upon their lives.
A new review by the Murray-Darling Basin Authority's independent panel, commissioned by Federal Water Minister David Littleproud, seeks to paint a picture of the socio-economic impact of the basin plan upon communities.
It has held sessions in agricultural regions where returns on crops are barely worth the cost of water to grow them.
Panel member Bruce Simpson said it is not difficult to find people to speak out, in fact, many are sick of having to do so.
"We joined the panel because we want to make a difference," Mr Simpson told reporters.
"We can't guarantee anything, we can only work hard on behalf of the community," he said.
"We have a high expectation something of value will come out of this and the community will see this has been of value, but it is up to the Minister and his government."
Some residents say this is the 37th time they have had to voice their concerns.
"I think that's what differentiates our process from the other 37 reports — this is about the social side of reform," Mr Simpson said.
"The social side of reform has not been well assessed in the past.
"We are all invested in these regions.
"I'm an irrigation farmer and I'm as exposed as anyone; I would like to see a future for the next generation of my family, I'm terribly concerned about that.
"They do believe they are of no value and this is a process designed to push them out of the road and forget about them [and] that's very disturbing to hear.
"It's something I would expect the government would be very interested to hear, because if governments have the desire to do that, there is something seriously wrong."