Melbourne builds asthma alarm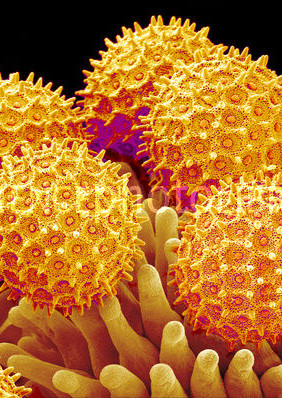 Victoria is setting up a world-first alarm system to warn people about thunderstorm asthma.
The state government developed the system as part of a $15 million joint effort in partnership with the Bureau of Meteorology and Melbourne and Deakin universities.
It uses weather conditions, hospital presentations and pollen levels (obtained from five new pollen monitoring sites) to provide forecasts, information and alerts about potential thunderstorm asthma conditions.
The warnings will be delivered by either a website or an app.
The alert system was created in response to a storm on the 21st of November last year, in which Ambulance Victoria was overwhelmed by thousands of calls from people with acute respiratory problems.

Nine people died as a result.
Ambulance Victoria's Health Commander Paul Holman said it was a traumatic experience.
"We never envisaged being overwhelmed, we never envisaged not having ambulances to send to emergencies, we never envisaged not being able to answer Triple 0 calls," Mr Holman said.
"We didn't have a process to tell people that we couldn't come and we couldn't attend and give them the right advice."
The asthma outbreaks result from inundation by rye-grass pollen, which can be lifted up by thunderstorms and ruptured into tiny fragments.
Thunderstorm asthma affects both asthma sufferers and others who have an allergic reaction to the grains in the air.
The forecasting system will run during the Victorian grass pollen season from October 1 until late December.
More information is available at www.emergency.vic.gov.au/prepare.