Melbourne mulls new target

Print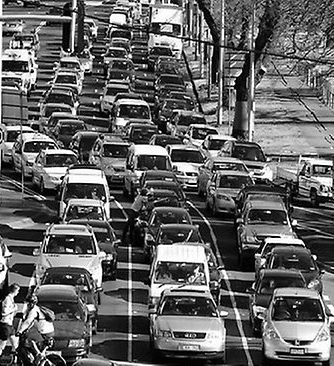 Melbourne City Council is considering a target for zero emissions by 2040.
Melbourne has previously recorded some one of the highest emissions in the world on a per capita basis, largely due to CBD office buildings being powered by brown-coal power stations.
It is now considering endorsing a new target for zero emissions by 2040, which would include fast-tracking initiatives like increasing the number of bike lanes.
In 2003, Melbourne City Council set a target of zero net emissions by 2020.
The council pushed to cut emissions from its operations, including powering its buildings with 100 per cent renewable energy, planting 3,000 trees a year and achieving carbon neutral certification in 2012.
However, there are were many energy-intensive factors like transport, energy supply and energy use in privately owned buildings that the council does not have any control over.
The council's own operations account for less than one per cent of the city's emissions,
The council declared a climate emergency last year.
It is now discussing new proposal such as switching all council vehicles to electric and providing rates incentives for energy efficient buildings.
But Lord Mayor Sally Capp says a 2040 target would not be achievable without federal and state action.
She called on the federal government to create a national framework that can identify ways in which different levels of government can work together.
She also wants the Victorian government to purchase 100 percent renewable energy for its operations, including Metro Trains.
Cr Capp also said the 2040 target would "probably not" be met if brown coal is not phased out.