Melbourne wants Apple store changed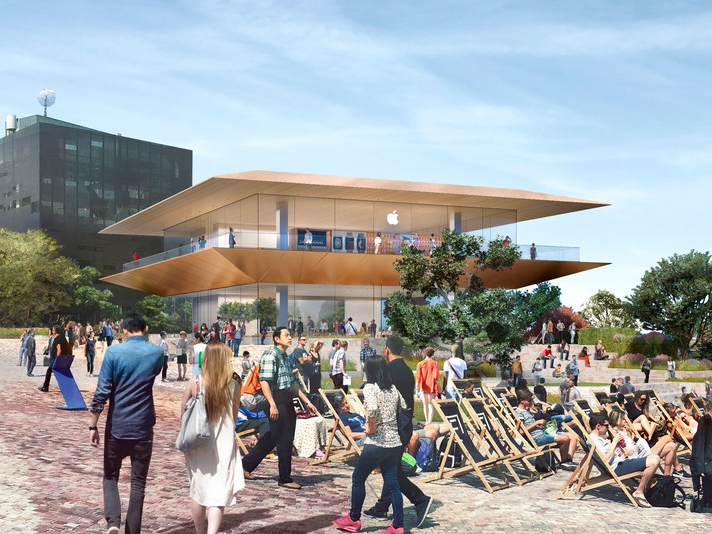 Melbourne City Council has voted to step up pressure for the city's new Apple store to be redesigned.
The Victorian Government has approved the demolition of buildings in the iconic Federation Square to make way for the tech giant's two-storey flagship store.
A Melbourne city council meeting this week heard close to 800 community members had written in to oppose the the design.
Greens Councillor Rohan Leppert put forth a motion to lobby the Government for a new design for the store and more public consultation, which was unanimously supported.
The Government could reject the council's proposal, but the City says it will encourage Upper House MPs to disallow the planning scheme amendment enabling the project if it needs to.
"This is one of the strongest positions we have taken," Councillor Leppert said.
"It is very rare for councils to encourage non-Government MPs to overturn decisions of the Government.
"I'm quite sure that if the Government doesn't deal with this that there will be a motion in the Upper House."
All councillors reject the proposed design, but some also believe that there should be no new commercial development allowed in the square at all.
Councillor Nicholas Reece said that if the design works, an Apple Store could actually improve the square.
"Provided it's done in the right way it could be a good thing for Federation Square," Cr Reece said.
But he said the current design would not do that.
"It reminds me of a Pizza Hut pagoda and I just think it's like something that's rolled off an Apple Store production line," Cr Reece said.